Employment Opportunities at Surgery Center of Oklahoma
Find the Career You've Been Searching For
Surgery Center of Oklahoma is a great place to work, because we're always doing our best to care for actual people – without the troublesome intrusion of insurance and healthcare system bureaucracy.
Surgery Center of Oklahoma is a state-of-the-art multispecialty facility in Oklahoma City, owned and operated by many of the top surgeons and anesthesiologists in central Oklahoma. Our independence from large hospital systems allows us to provide exceptional patient outcomes at a fraction of network costs.
Our supportive, team-oriented environment empowers and respects medical staff, with many of our RNs and technicians working with us for over 15-20 years. Positions are Monday-Friday, no weekends, and no call – with great benefits.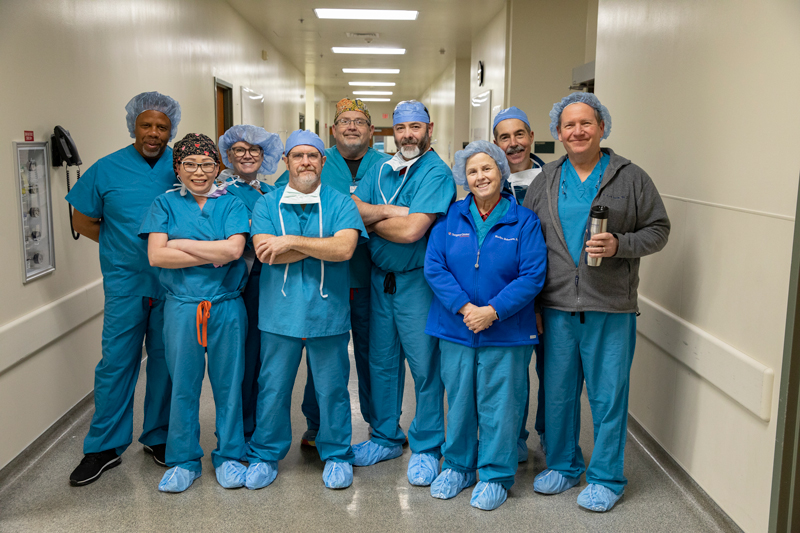 Oklahoma's Top Surgeons & Anesthesiologists
Specialists and surgeons from all of Oklahoma's top healthcare systems choose to operate here.
Anesthesiology
Ear, Nose and Throat (Otolaryngology)
Foot and Ankle
General Surgery
Neurosurgery
Gynecology
Ophthalmology
Oral and Maxillofacial Plastic Surgery
Orthopedics
Reconstructive Plastics
Urology